Bank of Baroda is an Indian nationalized banking and financial services company headquartered in Vadodara. It is the third-largest nationalized bank in India, with 132 million customers, a total business of US$218 billion, and a global presence of 100 overseas offices. Here we are notified of BOB Bank Notification for the job.
Prepare for the bank to give information about BOB Notification for a banking examination. Bank of Baroda conducts the BOB PO Recruitment exam that is Bank of Baroda PO, to recruit Officers in Junior Management Grade. It is a national-level examination. We are updating you about the BOB notification for the banking exam.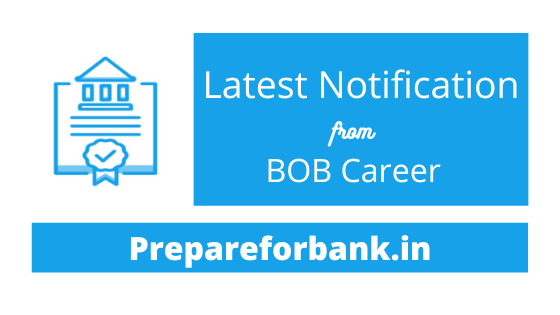 BOB Notification for SO
The Bank of Baroda conducts this BOB SO exam to recruit officers in different specialized categories. The BOB SO exam is taken every year to recruit candidates for different posts in different areas. The BOB SO recruitment is carried out for the managerial posts. This exam is conducted in two phases: First is an online test in which aptitude test and professional knowledge test are included.
Every Specialist officer recruitment has specific eligibility criteria and selection process. Hence aspiring candidates should always go through the detailed advertisement from the official bank career website.
Final Words
The Bank of Baroda has released its notification on its career website and invited the candidate to go thoroughly with the eligibility criteria and document requirements. It's very essential to be ready with all the required documents and cross-check their completeness before applying for any of the given posts.
The detailed advertisement can be found on the BOB Careers links: https://www.bankofbaroda.in/career/current-opportunities