Here is the Latest Bank Notification. Securing a Job in any reputed bank in India and making a career settled is one of the major goals of life for many banking aspirants. Lakhs and lakhs of aspirants are preparing for bank exams. Banks like Bank Of Baroda, Punjab National Bank, Bank Of India, and many more are major banks here.
The Institute of Banking Personnel Selection (IBPS) releases a Bank notification every month or two and also conducts its examination through an online mode. Whereas other Banks do publish their exam notifications and are conducted at a national level throughout the year.
The Upcoming Latest Bank Notification has been released for IBPS, SBI, BOB, PNB, and Other Banks. Aspirants who want to secure their career in Public Sector Banks or Private Banks should go through the below details, we have shared the complete bank notification here.
---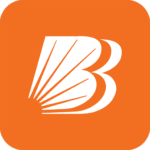 Bank of Baroda is an Indian nationalized banking and financial services company headquartered in Vadodara. It is the third-largest nationalized bank in India. Here we are notified of BOB Bank Notification for the job. The exam is a computer-based online exam in which the paper contains objective-type questions of 200 marks. The exam lasts 2 hours and 30 minutes in total. II paper will be of a descriptive type in which two questions will be there from the English language (each of 50 marks). Prepare for bank gives. Read more information about BOB bank notifications.
---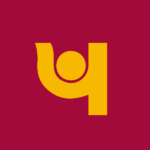 Punjab National Bank is an Indian Public sector bank headquartered in Delhi, India, it is under the ownership of the Ministry of Finance, Government of India. The bank was founded in May 1894 and is the second-largest government-owned bank in India, both in terms of its business volumes and its network. Read more information about bank notification for banking examinations.
---
Industrial Development Bank of India also known as IDBI was established on July 01, 1964. It was constituted under the Industrial Development Bank of India Act, of 1964 as a Development Financial Institution. Every year, the Industrial Development Bank of India recruits candidates for various posts. Read more about IDBI's latest bank notification.